#3 First Thirteen Songs on my Ipod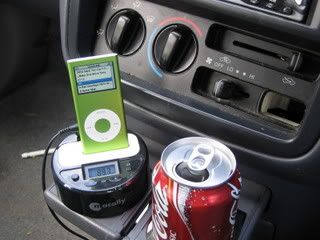 There is pretty much ONE radio station where I live so I have to have all sorts of music on my Ipod. This way I can satisify whatever musical mood I'm in.

1. (Who Says) You Can't Have it All - Alan Jackson

2. ...Baby One More Time - Britney Spears

3. 2112 - Rush

4. 99 - Toto

5. A Bad Goodbye - Clint Black with Wynona Judd

6. A Better Man - Clint Black

7. A Change Would Do You Good - Sheryl Crow

8. A Face in the Crowd - Tom Petty

9. A Fire I Can't Put Out - George Strait

10. A Friend in California - Merle Haggard

11. A Hard Day's Night - The Beatles

12. A Little Too Late - Toby Keith

13. A Matter of Trust - Billy Joel

Who do you listen to?